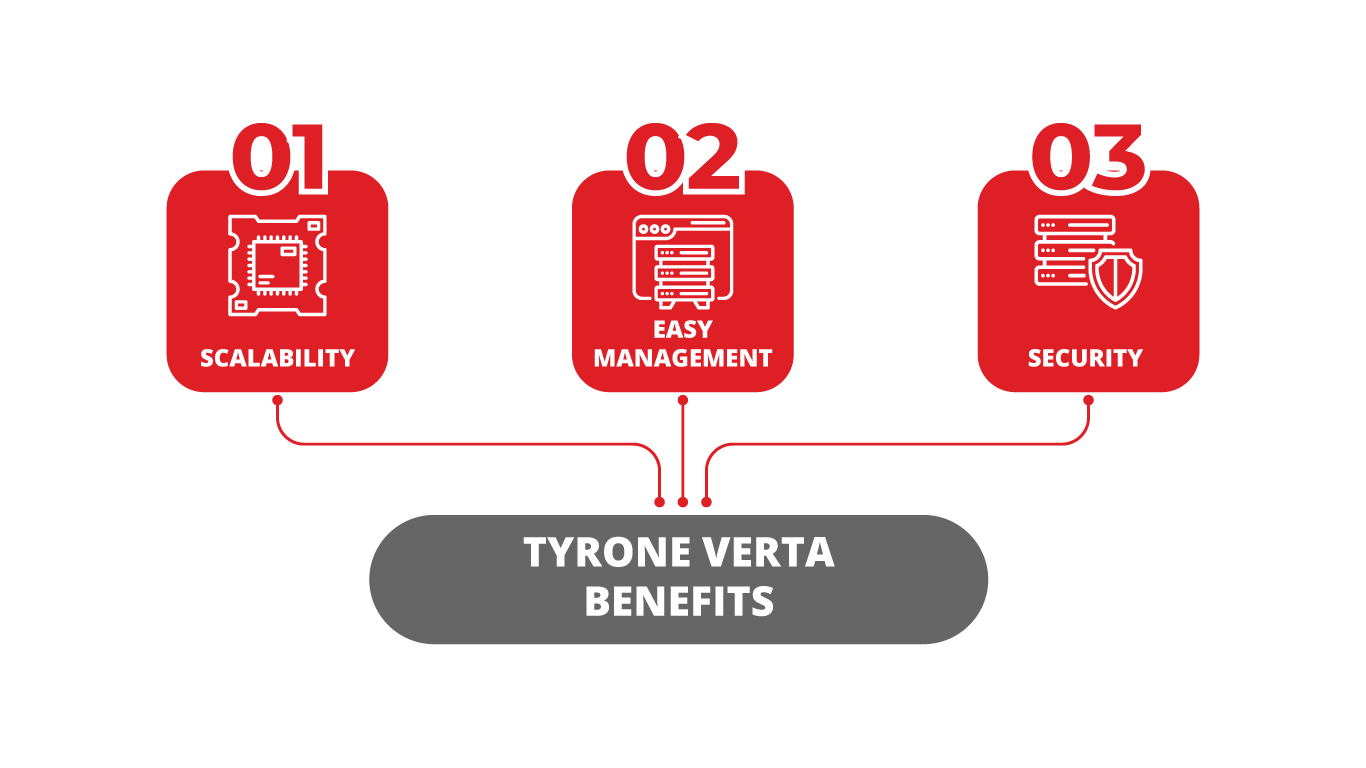 Choosing the right storage technology for your business
---
Organizations are facing tremendous growth in data which continues to double every three years as the information flows in from different sources such as wireless sensors, virtual reality applications, digital media platforms, mobile phones, etc. The storage capacity of this large volume of data is becoming a real challenge in every industry.
Challenges in some of the major Industries:
Consumers want rich media on-demand in a variety of formats and devices. Therefore, some of the challenges faced by the Media and Entertainment industry are:
Data collection, analyzing these data and utilizing it for consumer insights.
Handle data from the social media content, mobile, Camera etc.
Understanding patterns of real-time, media content usage.
Creating content for different target audiences.
Recommend and measure content performance
Telecommunications and ISPs need to manage massive data coming from a human, their connected devices, and the Internet. The exceptional amount of data is used to personalize the user experience to provide additional privacy services. Therefore, they require an appropriate storage solution that can help in storing and analyzing these data.
Surveillance cameras are used in airports with tighter security. Footage of fatal shootings is cut or edited and often lost due to poor storage handling. Organizations are facing storage challenges for an infinite amount of time, with the increase of video surveillance and its maintenance cost. Video surveillance data are extremely demanding on the storage infrastructure. It is difficult to handle the massive data and to build the infrastructure that supports unforeseen enhancements in the future.
Why NAS and SAN?
The two most popular storage architecture dominating the hardware industry are NAS and SAN. NAS and SAN are complementing as they are vying for market share and serving diverse needs while presenting usage options to the organization. Many organizations use both storage technology. Many IT companies need to optimize their storage architectures and the expenditure to suit their priority requirements.
Which type of storage technology suits your virtual environment?
Organizations having diverse workloads need to address the requirements for their virtual environments, it is important to select a better option of storage technology. For a large scale virtual environment, you can opt for either NAS or SAN. NAS can be used where you want to clone many virtual hosts whereas SAN provides better availability and resiliency.
The type of technology being used in your virtual environment plays a role in scaling out as well. Converged infrastructure combines network, server, and storage into a single unit, and hyper-convergence takes this a step further by taking a software-centric infrastructure that integrates all these components into commodity hardware that is grown in a scaled-out fashion. Cloud also takes this a step further since the hardware is no longer the commodity, but instead CPU cycles, storage IO and network IO are.
Why is Network Attached Storage (NAS) beneficial for the business?
Provides connectivity through TCP/IP connection and storage access at the file level.
Resources can be shared by multiple ESX deployments.
Scalable as the virtual environment has a common performance issue.
Thin provisioning, replication, and snapshots are advanced features which is beneficial in the virtual environment.
Why is Storage Area Network (SAN) beneficial for the business?
Provides connectivity through Fibre channel or iSCSI protocol.
A clustered virtual environment can share resources easily between multiple virtual server hardware devices.
High level of scalability.
Synchronous replication is a feature typically provided by SAN for disaster recovery strategy.
How can Virtual Tape Library (VTL) help you?
Squeezing the data into a little space is the only storage mechanism used nowadays. VTL saves space by using hard-disk storage systems to imitate robotic tape libraries.
Data remains in the virtual tape library if space allows for it.
Helps to validate data recoverability.
Consumes fewer resources than managing tape media requires.
More data can be managed with less infrastructure.
Enhanced backup and recovery with an easy disaster recovery strategy.
Uses less energy and has a low operational cost.
NAS and SAN Convergence
Organizations want a flexible and cost-effective solution that can cope with the growth. The majority of NAS and SAN solutions support a single type of storage from a single vendor. These solutions are not effective when organizations start expanding their capacity. As the Application requirements compel the organizations to expand their capacity, the requirement of expensive high-end storage subsystems emerges to get high performance and availability for its mission-critical apps.
For these types of situations, organizations either add storage that does not match effectively to the application or deploy separate storage networks for each application. New solutions offer flexibility by supporting multiple storage types that come from a variety of vendors. With the increased storage demand, organizations need to grow more resources that require adding up more processing power or connections and disk storage capacity.
TYRONE VERTA
A new era of unified storage architecture to accomplish diverse storage needs of organizations has obscured the traditional storage having multiple units of different storage needs that prevent the optimum utilization and management.
VERTA is a combination of SAN, NAS, and VTL storage systems that deliver high availability for data-rich industries such as telecommunications, media, video surveillance etc. Empowering your hardware with its core technology of Fluid OS, storage software layer built over hardened Linux OS developed to ensure a high level of performance and data availability.
Benefits (We need infographic here...)
• Scalability - - Storage capacity can be easily scaled in Verta by adding JBOD units to the primary storage. Therefore, it is highly useful for the customers who require performance scaling as well as capacity scaling, multiple Verta can be clustered together.
• Easy Management - VERTA provides interactive and easy management through web-based GUI management.
• Security - Provides high-level data protection and redundancy.